Our top rated Chicago Divorce and Family Law Lawyers understand that your family is the most important part of your life. When things do not go as planned, it can be devastating. Fortunately, our family law attorneys are experienced in helping you navigate one of the most difficult parts of your life. It is important when you are dealing with divorce or child custody issues that you know your rights. Our law firm will guide you through the family law process and make sure that you are getting what you deserve. We pride ourselves on having some of the most affordable divorce lawyers in Chicago. The Law Offices of Schneider & Stone are the first answer to the question "where can I find divorce lawyers near me?"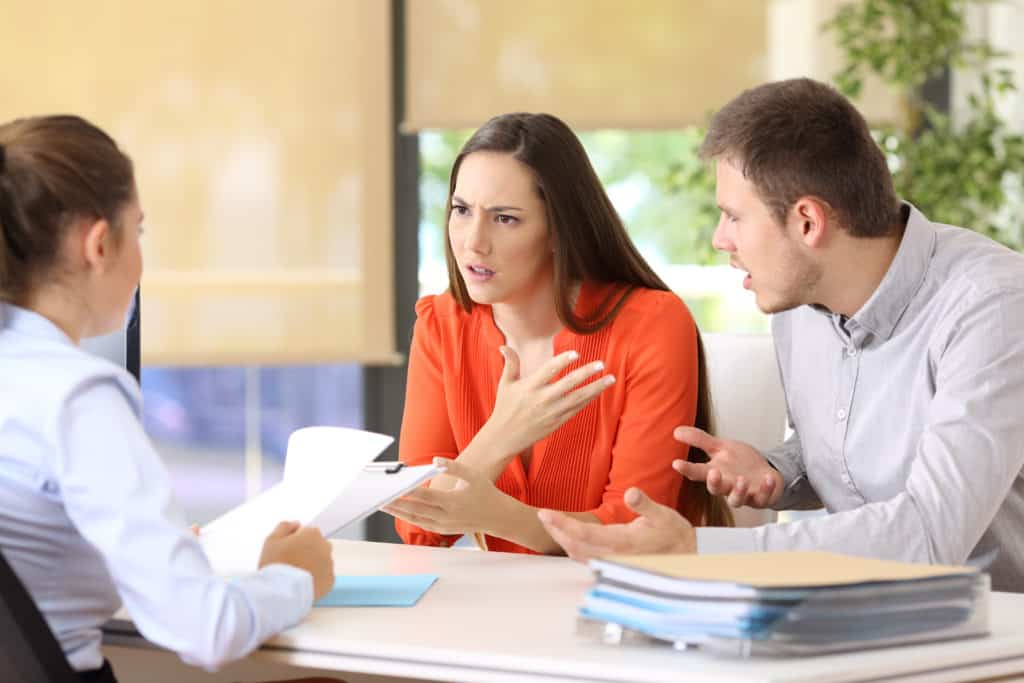 The Best Chicago Divorce Lawyers
Rumor has it that divorce can be ugly. The truth is that it can but it does not have to be. Knowing this before you start can make all the difference. While a dissolution of marriage is unpleasant, our Chicago Divorce Lawyers will make sure that nothing comes to you by surprise. Our law offices are set up to give you the information you need to help the divorce process go as smoothly as possible. We have experienced divorce lawyers for men as well as divorce lawyers for women.
No Fault Divorce
Keep in mind that Illinois is a "no-fault" divorce state. This means that you do not have to allege grounds for dissolution. You can put a legal end to the marriage without stating the reason. This is a change in the law from the previous version that allowed for fault to be part of the divorce process. This was done to try and help keep some privacy in an otherwise public case. This will be true of divorce cases that involve high net worth as well as the low net worth divorce cases.
Property Division
Property division needs to be discussed early on in a divorce case. When the divorce petition, or petition for dissolution of marriage, is filed, a marital estate is created. The marital estate is made up of all of the marital property belonging to you and your spouse that you have gotten since you were married. This property is subject to an equitable division which means that each person gets their fair share. If you owned property before you were married then most likely it will not be part of the marital estate and you can take it back. There are exceptions to this that a qualified Chicago Divorce Lawyer will discuss with you in a free consultation.
Allocation of Marital Debt
Not all marriages end with a clean balance sheet. Often times there is credit card debt, car loans, mortgages, student loans… etc. and as part of the equitable division of the marital estate it is not fair to saddle one person with all of the debt. The Court will evaluate who should pay which debts and you may end up paying for debts that are not in your name but were incurred for marital purposes. It is crucial that this is analyzed by an experienced Cook County Divorce Attorney. In some cases, you will not be able to handle the debt that the Court assigns to you. Believe it or not, some of this debt can be discharged by filing for bankruptcy.
Marital Settlement Agreement
While a lot of divorce cases start with highly emotional litigation, most of them end with a document called a marital settlement agreement or MSA. The MSA is a settlement that talks about property division and allocation of debts that were incurred during the marriage as well as maintenance (or alimony). Once everyone is comfortable with the marital settlement agreement, it becomes a Court order and the case is done. If there are ever any questions about who gets what or who pays which debt, you look to the MSA for the answer. An experienced divorce attorney will guid you through the provisions of the MSA to make sure you get what you deserve.
Allocation of Parental Responsibility
If children are involved in the marriage, a separate document is prepared called an Allocation of Parental Responsibilities. This used to be called a Child Custody Agreement or Joint Parenting Agreement before the change in the Illinois Statute. The name Allocation of Parental Responsibilities has less bite to it and really means the same thing as child custody. The allocation document contains the normal weekly visitation schedule as well as any special provisions relating to college and university tuition and holiday overnights.
Divorce FYI
There are a few things all of our clients should keep in mind when considering whether to file for divorce in Illinois:
The cost of an Illinois divorce can vary greatly depending on whether you have children.
Spousal support and child support are calculated by a formula dictated by Illinois Statute.
Alternative dispute resolution is a collaborative law process that is available upon request.
Real estate, 401k, and IRA, are often considered marital assets and need to be handled with care.
An emergency order of protection is available for situations that involve domestic violence of if you fear for you safety or the safety of your children.
Our Chicago Divorce Attorneys are available for a free consultation for cases in Cook County, DuPage County, Will County, Kane County, and Lake County.